Partner Recruitmentsystemen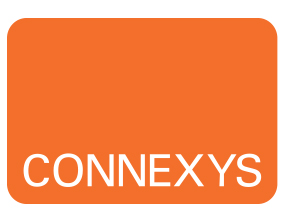 Partner selectietesten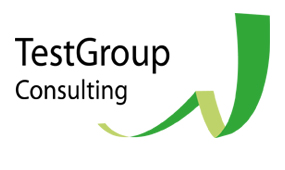 Referenties
As Easytobook.com has grown 4fold in 4 years they asked us to find the person who could set up their recruitment process. High on the list of criteria were: excellent analytical skills, build a solid recruitment process (including ATS), establish a pipeline of talent and, last but not least, train high level hiring managers and ensure they buy in to the (new) recruitment model. With Roderick's initial contract being extended twice, I can safely suggest he has been a great success! Management within ETB (quite rightly) push very hard to recruit the best talent for the continued growth and success of the company. Very easy to communicate with, very organized and well structured (he knows exactly which candidate I am referring to when we speak). I would not hesitate in recommending him. Put simply, if you are looking for a senior recruitment / HR manager then you should certainly consider contacting Roderick.
TestGroup worked with Roderick on a project and experienced him as a highly skilled recruitment professional. He works with excellent quality levels and has a working style that makes him very dependable. He is the type of person that 'does what he says' and has a strong focus on results. As a person he is friendly, open and easy to communicate with, skills that are very important for a recruitment specialist.
Roderick joined Easytobook.com to streamline our hiring process, bring organization to the hectic agendas of the management team and provide leads by hunting candidates though online networks, as a result we've had a significant improvement in our recruitment pipelines. He is also well spoken and naturally carries a positive attitude in the workplace.
Roderick heeft het KPN Recruitment team verstrekt in een periode waarin KPN een piek kende in de wervingsbehoefte. Met zijn professionaliteit, resultaatgerichtheid en helicopterview is Roderick uitstekend in staat (complexe) vacatures efficiënt in te vullen. Hierbij verliest hij kwaliteit niet uit het oog. Door zijn ruime (IT recruitment) ervaring en marktkennis, maar ook zijn prettige persoonlijkheid is Roderick een aanwinst gebleken voor het Recruitment Team.
Roderick supported a reorganization within our IT department as an interviewer. In this operation we had to organize and execute over 250 interviews within a few weeks and Roderick serviced the main part of the interviews. He adapted very easy to the organization, to the management he supported and to the people who had to be interviewed and it was impressive to see how structured he worked during this military operation.
Because of his performance during the reorganization, Roderick was offered the opportunity to fulfill the vacancies that were still open after the internal process as a Recruiter. Roderick managed to fill in a lot of very specialized IT roles without the interference of any external staffing agencies. Besides that he is a very professional colleague and a nice person to work with.